How to Avoid These 5 Content Marketing Mistakes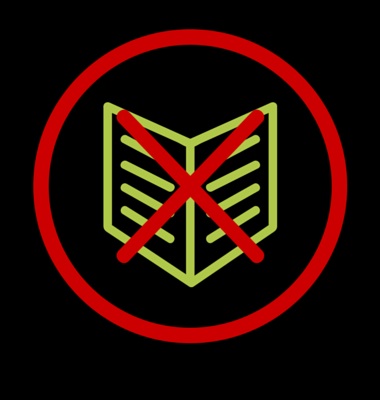 Don't let these common content marketing mistakes get in the way of content marketing success.
I get asked how to improve
content marketing
results every day. It's my job. But the next big thing seems always just out of reach for our business owners, and they want a quick fix that will put them at the top of the SERPs. I can't offer any miracle advice or guarantee a 3,000 percent increase in web traffic, but I can tell you a few of the most common content marketing mistakes I see that cost businesses revenue, time and reputation.
See also: How to Structure Your Content Team According to Company Size
Content Marketing Mistake #1: No Capture or CTA
The point to remember is that content marketing mistakes are like other marketing mistakes. I see a lot of great content out there that doesn't have anything that encourages viewers to interact. If there is no call-to-action asking these potential leads to get in touch for more information, there is no sense of urgency. With billions of sites out there, no call-to-action makes each post a virtual waste of time. Even if viewers are interested in coming back, they may not find your site a second time. Open the lines of communication by gathering email addresses from your visitors.
Content Marketing Mistake #2: Bad SEO
Bad SEO is worse than no SEO. Search engines blacklist sites that use SEO improperly. The best content in an industry will never reach its audience if search engines reject it. Pay attention to the details like meta tags and headings. Also, keep in mind that a good URL will win a lot more attention than a bad one. Your URLs should be simple, clean and communicative.
See also: 7 SEO Myths Explained
Content Marketing Mistake #3: Outsourcing Too Early
Keeping up with social media sites, a blog, a YouTube channel and all the other content marketing avenues out there is more than a challenge; for many businesses it is an impossibility. It takes a lot of time and a specialized skill set to manage multiple social media profiles. You may know your industry, but you might not yet know your blog audience. I see a lot of businesses that write a couple of blog posts, decide it takes too much time, and then call up a contractor to take over. Don't make this mistake. Before outsourcing, you need to test your market and find out what works. Get to know your audience, then find a service like
Scripted
to replicate your early success.
Content Marketing Mistake #4: Paying For Distribution Too Early
The whole point of content marketing is the low cost, high return equation, right? If you can
build an audience
, you don't need to pay for as much advertising. So determining when to pay for distribution is a bit of a conundrum. Pay too early, and you run up the cost as you test your audience. Pay too late and you may not get the returns you are looking for. The best strategy for distribution is to try out different models before buying. Most channels will let you test their services, so run some small tests to figure out where your audience is before signing large contracts.
Content Marketing Mistake #5: Outsourcing Too Cheaply
Have you ever run across a site that is nothing but short blurbs? Bulk content without any real meat is cheap to produce, but it is also least likely to draw and retain traffic. In the content world, size matters. Longer content draws more clicks and creates more engagement. Not every post should be a 2,000-word white paper, but most content should be longer than a 250 words of fluff.
See also: How to Find an Awesome Content Manager
So these are the basics. Get customer information, use industry best practices for SEO, watch the distribution costs and turn to outsourcing when you're ready and not before. Content platforms like Scripted (sign up for our newsletter!) take the uncertainty out of outsourcing.
Contact us today
to find out if you are ready to turn your blog into a revenue engine.
For more about common content marketing mistakes check out the presentation I gave on this here: 
Subscribe for the latest in Content Marketing & Freelance Writing!