Are You Ready For Google's Mobile-Friendly Algorithm Update?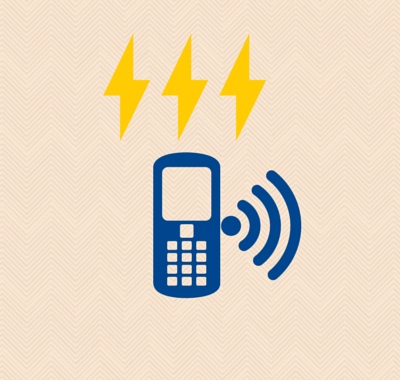 Google is expected to implement a new update that will increase search rankings for websites that are mobile-friendly on April 21. Here's how to optimize your content.
Anyone with a bit of experience in content marketing knows that there are no shortcuts to accurate SEO and high rankings - nor should there be. Weeding out spam and finding the best content is something that Google continues to be meticulous about. Google's latest updates -- like Panda -- have been prime examples of that, but next week on April 21 mobile-friendly sites will be at an advantage.
In February, the search giant said that websites who are labeled by Google as "mobile friendly" will rank higher in the search results. While you can check your current status through Google's Mobile-Friendly Testing Tool, there's no predicting exactly how websites will be affected. Search Engine Journal recently reported that only the "10 blue links" -- organic mobile search listings -- will be affected, but it's still unknown what else will change until the algorithm is live. Regardless of what happens, it's important to make sure your content is looking good on mobile devices -- here's how.
See also: 7 SEO Content Myths Explained
1. Use High-Res Images & Graphics
It's difficult for content marketers to hide low-quality content on mobile, especially when it comes to imagery. If you haven't been using high-res photos on your blog yet, start now. The rule of thumb is usually the higher your MB file image is, the higher the resolution. Photoshop can help you determine if it's high-res or not, but if you don't have the photo-editing tool test what your image looks like on your mobile device before publishing.
2. Include Video Content
Video imagery can be clearer and sharper on mobile tablets making it a great opportunity to include video in a blog post. This is great news for content marketers who have been cautious about including videos due to poor-quality and a slow download time. With better quality videos available on mobile devices, you can bet more users will be consuming them. A good way to keep mobile bounce rates from increasing is to make sure your articles pages are responsive and have no issues downloading.
See also: When Video & Written Content Intertwine
3. Use Subheads
The key to creating high-quality content for mobile is making your content scannable and this means keeping it brief. When users are reading on the bus, train or walking to work they only have certain amount of time before they're at their destination. To that point, including subheads in your article softens an article's density for a reader.
4. Consider a Podcast
For those who want to consume media on their mobile devices while they're on the run, consider incorporating a podcast in a blog post (especially if it's an interview). To do this, you should always record interviews (with the interviewee's permission, of course). Podcasts are a great way to reach your audience on mobile because they can multitask while listening to your article.
5. Maintain Quality & Relevance
Aside from algorithms, it's also important to recognize what appeals to your audience when it comes to increasing your search rankings in Google. Is your content truly helpful, or are you just filling space? Similarly, is it one of a kind, or can the same information be found on a competitor's site? In short, it is useful to choose keywords carefully, optimize headlines, and pay attention to alternative text in photos. However, these are minor aids when compared to solid, unique content.
Want more information about Google updates? Download our white paper on Panda 4.0:
What are you doing to prepare for Google's mobile algorithm update? Share your thoughts with us below!
To Read More About Content Marketing, Click Below: How Content Helped LearnVest Become a Trusted Authority in Financial Advice How to Make Sure Your Content's Quality is Suitable for Google News How to Use Twitter for Customer Service
Ready to put your content into overdrive?
Introducing Scripted Cruise Control: Content marketing strategy, content creation, account management, and analytics starting at $1499/mo.
Learn More

Ready to put your content into overdrive?
Introducing Scripted Cruise Control: Content marketing strategy, content creation, account management, and analytics starting at $1499/mo.
Learn More
Subscribe for the latest in Content Marketing & Freelance Writing!
Get Started
Try Scripted
Free

for a Month

Your first month is on us.