How to Make Sure Your Content's Quality is Suitable for Google News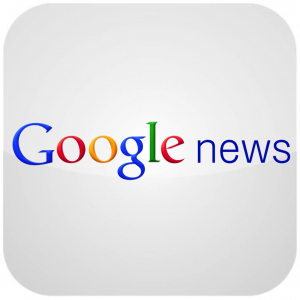 Maintain a journalistic standard, post consistently about current events and create original content -- these are just a few things to tackle before submitting your website to Google News.
If you're like me, a lot of the content you consume is discovered through Google News and Google News alerts. It's a great way to find articles in industries that interest you the most. As a business though, if you publish articles on your blog about a specific topic, you may be wondering why they're not showing up in Google News for that topic. Well, it's probably because you haven't applied.
The application for Google News strongly emphasizes good-quality content (in addition to best practices on the technical side) and is pretty involved. And once a website has been accepted, it's expected to uphold Google's content-quality standards -- or their acceptance can be revoked.
SEE ALSO: Why We Can't Stop Writing for Google
Wherever you are in the process for submitting your site to Google news, here are the best practices to creating good-quality content.
Make Your Content Newsworthy and Timely
Evergreen articles are great for days when there aren't any current events happening in your industry, but if something relevant breaks, Google expects you to create content and have original reporting surrounding it. According to the
Google News official guidelines
, Google says: "We generally do not include how-to articles, advice columns, job postings, or strictly informational content such as weather forecasts and stock data."
Separate Curated Content
Curating content won't cut it for making it in the Google News space. In fact, Google suggests separating curated articles entirely if you're going to publish them. "If your site publishes aggregated content, you will need to separate it from your original work, or restrict our access to those aggregated articles via your robots.txt file.," the guidelines state.
Become the Authority
Google values authority and thought-leaders in specific industries. For example, if you're in the finance industry, specifically money management, write about it and share your expertise. Google says: "Write what you know! The best news sites exhibit clear authority and expertise."
Be Transparent
Author biographies and including your writers' content information in published articles can also help you make it into Google News. "Users tell us they value news sites with author biographies and clearly accessible contact information, such as email and physical addresses, and phone numbers," the guidelines state.
SEE ALSO: The Importance of Google Authorship
Use Spell Check and Good Grammar
Google also strongly stresses a good user experience -- which means no spelling errors and good grammar. Sure, typos happen once in a while, but Google suggests taking measures to prevent those from happening. "Clearly written articles with correct spelling and grammar make for a much better user experience," they say.
These are just the recommended tips from Google on the content side, you can read about how to make your site technically compatible with
Google News here
.
What experience have you had with applying to Google News? Share your experiences and thoughts with us in the comments section below.
To Read More About Content on Google, Click the Links Below:
Why You Can't Stop Writing for Google
The Importance of Google Authorship
Out of Ideas? How to Create a Content Strategy with Google Trends, Discussions, and Suggestions