Five Ways to Generate Leads on YouTube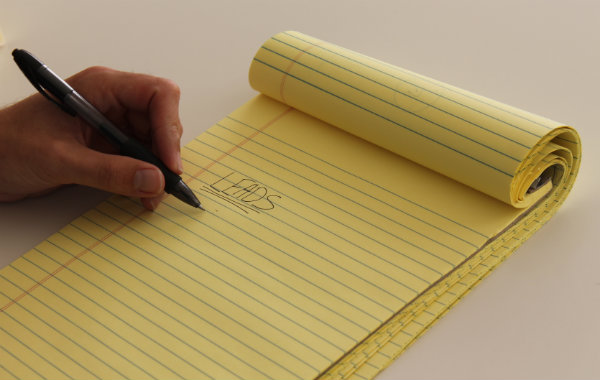 Billions of people browse YouTube each month.
Any business can launch a YouTube channel, you don't have to be a film or entertainment company to do that. Video is a form of content that's continuing to rise in popularity. It can be a great addition to your content strategy -- especially since it drives a younger and more diverse audience. According to YouTube, about one billion unique users visit YouTube each month. "Thousands of channels are making six figures a year,"
YouTube says
. Neilsen also reports that YouTube reaches more people between the ages 18-34 than any cable network. Business owners would be foolish to not take advantage of this huge market. Getting people to view your YouTube videos isn't enough though, you need to convert a substantial amount of viewers to paying clients. Keep reading for five lead-generating strategies.
See also: Why You Should Consider Buyer Personas in Content Marketing
1. Use Annotations
YouTube allows you to add annotations to uploaded videos. Annotations are links embedded into the video that take users to another site. This is one of the best ways to convert prospects into customers. You can use annotations to embed your call to action into your video. For example, place an annotation in the video stating, "Click here to sign up for a free trial."
Annotations are a good conversion strategy because they add variety to your videos and provide links without making viewers feel like you're trying to market to them. Experiment with placing annotations in various spaces in your video or varying your annotations throughout. Make some annotations contain outbound links and others contain info blurbs to see what viewers resonate with most.
2. Create Personalized Videos
Creating a personalized version of your video for a specific prospect demonstrates that you are thinking of him or her. For example, you could create a video that directly answers a prospect's question and share it with that prospect. This makes the prospect feel special and increases the chance that he or she will buy from you. As an added bonus, the prospect may share the video with his or her friends, giving you a bigger customer base to work with.
3. Brand Your Videos
Make sure people know your videos are part of your company's offerings. At the very least, you should have an intro card at the beginning of your video and a card with your logo at the end. That way, when people run across your videos online, they can associate the content with your company. Make sure to have your website in your video or video description as well as in your YouTube page, so that people can locate you online. After all, people have to know who you are before their interest in your videos can translate into sales.
4. Use the Social Aspects of the Medium
YouTube isn't like advertising on television. Viewers don't usually have the ability to discuss TV ads with the producer; YouTube allows them to participate. Make it easy for them by enabling comments and responding to them right away. You can also devote future videos to popular comments. If your viewers feel their voice is being heard, they will become devoted to your company.
5. Partner With Influential People
Don't try to build an audience and convert everybody all on your own. Instead, find out who the most influential YouTube users are in your field. Approach these people about doing a collaborative video on a topic of mutual interest. Make your topic as interactive as possible to raise interest. If you succeed, you'll have the benefit of accessing a much bigger audience. Your credibility will also rise as a result of partnering with an expert, which will help increase your conversion rates.
To Read More About Content Marketing & Social Media, See Below:
How Small Businesses Can Use LinkedIn's Publishing Platform
How to Make Sure Your Content's Quality is Suitable for Google News
How to Use Twitter for Customer Service
How have you leveraged YouTube to find your audience? Share your stories with us below.