Finding Your Audience Through Surveys, Social Media & Events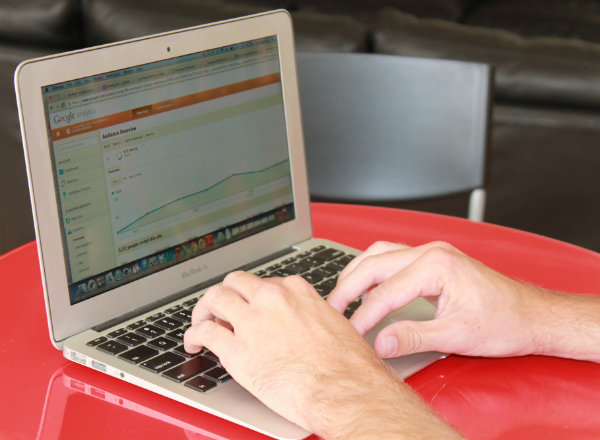 The
new era of search marketing
and SEO requires that publishers reach their audience using means
other than keyword-based visibility
. Up through 2012, the practice was to make sure that companies create text, audio and video around the exact keywords that individuals were searching for. This data on the search patterns of Internet users (the keywords they used) had always been made available publicly to marketers from the largest search engine company, Google.
However, in late 2013, Google announced changes -- known as Google hummingbird -- in the way that it would determine which sites were relevant for the search queries of Internet users. One of the primary reasons that engineers at Google instituted this change was that they noticed that the psychology of search was changing due to the ways that people were computing.
See also: How to Make Sure Your Content is Suitable for Google News
An
increasing number of consumers now use mobile devices
, and their search queries revolve less around keywords and more around questions. You may often see this exemplified with individuals who carry either devices using the Android system or Apple iOS-based devices. When looking for information, they hold their device close to their mouth and
ask their question audibly
. The technology in the device translates the audio into text and queries the search engines.
In order to be found for these kinds of queries, publishers have been urged to answer their audiences frequently asked questions in their content. As a result, best practices of content marketers now require that they find out what questions a customer has, so that they can begin to outline the answers to them in order to draw them into a marketing funnel.
See also: Four Factors Google Considers When Ranking Websites
What Are Their Questions?
The challenge is to find out what problems, concerns and challenges their audience has. In effect, a company can no longer guess at what their prospects or customers are wrestling with. It is important to determine what these customers view as important in their own words. To do that, companies must find avenues to ask their audience exactly what they are wrestling with. They must then gather this data and use it to formulate their content strategy.
Companies can use three different methods in order to find out what their audience is struggling with: surveys, events and social media. Each avenue provides a different window into the minds of the audience and distributes feedback in the words of those being queried. Once analyzed, this frontline data can then be used for good decision-making, marketing plans and product development.
Surveys
Assuming that a content publisher already has a statistically significant amount of traffic coming to their site, they can use surveys to determine what these visitors find important. There are several tools available for web-based publishers to place both polls and surveys before their audience. Most are low to no-cost solutions as well.
Companies can use
Survey Monkey
in order to write both open- and closed-ended surveys, make them visible to the audience and analyze the data provided. Survey Monkeys process collects poll and/or survey responses and correlates the information into usable statistics, charts and graphs. For those looking for
simple, linear solutions, Survey Monkey is ideal
.
For those who need more flexibility and have more complex questions to ask,
Google Docs
fills a need. While this setup is less intuitive and requires more input from the survey taker, it is highly customizable.
Integrating the use of word processing, presentation software and spreadsheet technology into the use of a database gives a company the ability to get information from survey takers
quickly and turn it into a form that will be useful and helpful
.
In other words, Survey Monkey requires little to no work on the front in order to provide a simple level of data. If more complex answers are sought, companies will need to do the work on the backend. While on the other hand, Google Docs requires more work upfront to take a survey live, but there is less work needed on the backend to gather useful statistical information.
Events
One of the other ways to get feedback from an audience is to invite them to a live online event. This allows the content publisher to present a specific context in order to find the questions that their audience might have. This is easily accomplished by creating a hosted online event on a specific topic, which will draw individuals interested in solving problems in this area. By giving attendees the opportunity to interact and ask questions, the company can gather data on the responses in order to paint the right picture of their audiences needs.
Events can be held using webinar technology from companies like
GoToWebinar
and
WebEx
. Both give individuals the opportunity to host presentation-based events that are interactive in nature. Services like these run from $100 to $500 per month. Since this price is cost-prohibitive for some businesses, there is a more affordable option available to create an online event.
Google has released a free service within their social network called
Hangouts
. Hangouts allows for both a live panel discussion with a small group (10 participants or less) and a broadcast of that discussion to an unlimited number of people.
What is unique about Google Hangouts is that it allows for interactivity with both a panel of 10 or less and the audience attending live. Live audiences can monitor the discussion, ask questions and interact with those hosting and presenting on the video sharing site YouTube.
Social Media
All
social media platforms
give content publishers the opportunity to interact with those attracted by their presence. This is true whether they prefer to interact with the company using pure social networking platforms like
Facebook
and
Twitter
or more specialized sites, like
LinkedIn
or
YouTube
. Regardless, companies can hear customers discuss problems in their "real voice" when theyre conversing on social media.
Regardless of the particular platform, what is needed to execute social media as a listening strategy is very simple. Companies need to dedicate peopleto conversing with the public from their platform pages. If a business is serious about encouraging users to speak, the most important aspect of social media is monitoring replies from audiences who use these mediums.
Utilizing the Data
By using one or some combination of these methods to understand its audiences "hot buttons," a company can then begin to devise a content strategy. To keep people coming to their site, companies should be talking about subjects that are relevant in language that resonates. Companies that are successful in doing this keep customers engaged as they are looking to solve problems.
Getting the Data Using Questions
By gathering responses and analyzing them, a company is able to literally read the minds of their audience. This then keeps their site interesting as it should always be self-updating. In other words, as the audience's frequently asked questions change, so should the content on the site.
With all things being equal, video, audio and text will be found in search engines by individuals looking for solutions to questions they have, which can and should be a gateway for a company to meet new customers and prospects.
To Read More About Content on Google, Click the Links Below:
Why You Can't Stop Writing for Google
The Importance of Google Authorship
Out of Ideas? How to Create a Content Strategy with Google Trends, Discussions, and Suggestions