Facebook's Paper for Content Marketers, What You Need to Know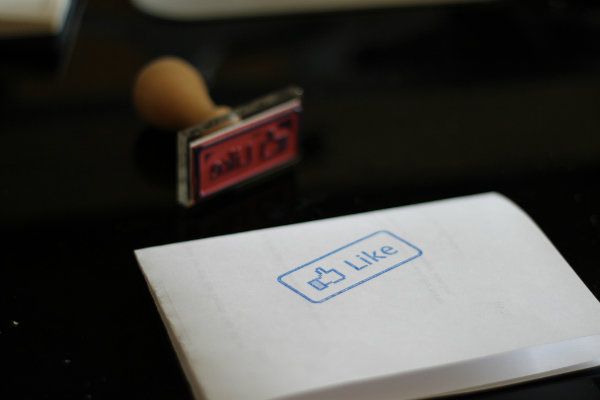 The new, critically lauded, Facebook app has arrived. Here's how to write for it.
Facebook launched its newest mobile app:
Facebook Paper
last month. The app, which is currently only available for iOS, offers a very visual, newspaper-like option for viewing the Facebook newsfeed.
It has a simple design, but allows users to choose their interests -- similar to
Flipboard
-- but incorporates news from friends as well as brand-based, national and world news (see also:
Content Marketing News: Facebook Revamps Page Insights
).
How is Paper Different from Facebook?
Paper's biggest distinction is its clean, visual look. As apps, features and functions have been added to Facebook over the years, it's grown more and more cluttered. Paper brings it back to a simple look, featuring more white space.
Another main difference lies in the content. Paper pulls a portion of its content from users' Facebook feeds, but it also allows each user to choose different categories, featuring sections that range in topic from photojournalism to food.
This new curation method will blend real news with Facebook friend updates, exposing some users to stories they may not otherwise read. While users still complain about some bugs in the new app, it's safe to say that Paper's clean look will likely make it a hit and its curation style may open opportunities for brands and writers to grab the attention of a larger audience (see also:
What is a Facebook Post?
).
Pros & Cons in Content Marketing
While Paper certainly looks and feels different from Facebook in many ways, it's tough to say which is actually better, as different audiences may appreciate one over the other. Here's the breakdown of Paper's pros and cons for content marketers:
Pros:


Cleaner look: With advertising, a realtime news feed and comments and likes connected to every Facebook post, Facebook itself looks a bit cluttered these days. In Paper's reviews, users rave about the visually clean look of the new app.


Simple to use: Reviewers have used words like "swipeability," "simple" and "easy" to describe the new app.


News content is more accessible: For the Facebook junkie, who may log several hours each day on Facebook but fail to pick up a newspaper, this is a good way to get some worldly knowledge into their social media time.


Cons:


Not as customizable as possible: One complaint repeated by app users was about Paper's customizable content, which they don't feel is customizable enough. One reviewer points out that users are left to read whatever Facebook and app designers find important, which may differ from what the user classifies as an important story.


Less categories to choose from: Paper has far less content categories to select from than its competitor Flipboard.


How to Write Better Content for Paper
If Paper really takes off, it could change the way websites and bloggers create content for the social channel. Here are three ways to tweak your writing approach to make it more appropriate for Paper:


You can write longer content. One blogger commented on how Paper was changing his Facebook usage style. He said he was spending more time reading each status and article. Theoretically, this could mean that writers no longer need to worry quite as much about chopping down their content.


You can use more words. In addition to being longer, articles can likely also lower the photo/video-to-word ratio because the new clutter-free design of Paper brings less distraction to readers than Facebook does.


Use higher-quality photos. The new app encourages users to "tilt to explore high-resolution photos," making the quality of any blogger or writer's pictures more important than ever.


It will be interesting to watch Paper evolve and see how writers begin to tweak their content to better suit the new app's qualities.
Have you been using Paper? What are your thoughts? Share them with us in the comments section below.
To Read More About Content Marketing & Facebook See Below:
A Grow an Audience on Facebook that Will Convert
Tweak It: Tips for Using Facebook Timeline for Business
How to Use Facebook Effectively to Attract Customers
Photo:
Denis Dervisevic
from Flickr.