Design vs. Copy: The Great Debate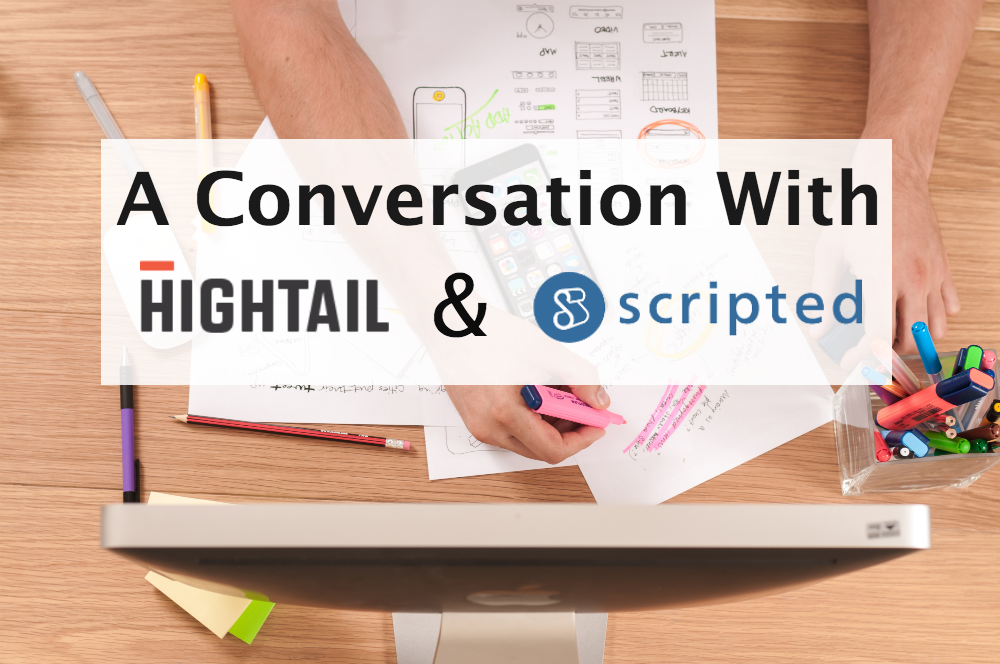 Who should lead the creation of great web pages and awesome content - copywriters or designers? It's a debate that rages constantly amongst those responsible for making great online experiences. We partnered with our friends at
Hightail
for a good-spirited debate on the subject. Here's why we think good copy is the foundation of good web design, but make sure to check out Hightail's argument for a design-first framework.
Why Copy Should Lead Web Design
Just do it. A diamond is forever. Have it your way. These tag lines are engraved in your brain right along with "To be or not to be." You may not know the name of the copywriter that first voiced these phrases in a pitch meeting, but that's not the point. You may not even be able to conjure the accompanying ads in your mind's eye, but the words have stuck around. That's because good copy sets the tone and vision for an entire campaign or website, and while it must work hand-in-hand with design, it must also lead the charge.
A big responsibility? Sure, but content is always up for the challenge. Whether you're writing a creative infographic or a standard home page, crafting your marketing copy should be at the top of your to-do list. Here's why.
Content Informs Direction
If you've worked with your share of designers you know how epically talented they can be. You also know that their larger-than-life visions might be hard to tame once the big idea train leaves the station. This is one of the main reasons copy must come first.
Handing your design team approved copy helps them craft something consistent with the needs of your company or client. In short, it keeps them within the scope of your project. Copy is more likely to be driven by road maps and important objectives, so it should inform the creative details and not the other way around.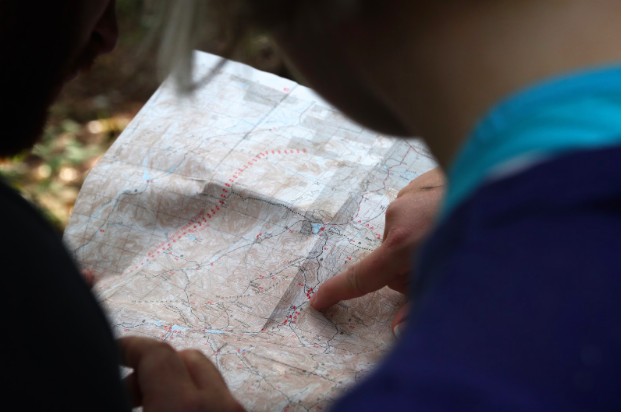 If you're building a web page selling road trip travel, for instance, your design team might be keen to develop a spectacular map depicting ten pit stops and intricate drawings of a convertible weaving down the highway. But what if the page would ideally support family-friendly travel on off-the-beaten-path roadways and you only have seven pit stops worth sharing in the copy?
It's easy to see how a draft of approved copy could have been useful when determining the design direction.
While writers and designers must work hand-in-hand to create
limitations and boundaries for each other
, copy should set the tone and reflect the goals of the project. After all, copy ultimately communicates the branding message that will remain in your customers' memories for years to come. You could even say -- and someone has -- that "
Design in the absence of content is not design, it's decoration
."
Providing Content Begets Efficiency
If you begin with design and try to cram copy into the creative concept, it's easy to find yourself doubling the timeline of your deliverable. If the design doesn't leave a lot of room for copy, for example, including all pertinent information becomes more challenging. As any copywriter can attest: The fewer words you have to work with, the longer it takes to craft the perfect message. You may also have to change the entire plan for your message depending on the visual design -- another delay.
And that's before you realize that each iteration of the copy will require design revisions. Even minor changes to the content will require your designer to
update their source files
and complete other changes. Having a thought-out draft of copy to hand over to your designers helps keep everything on schedule.
When you're excited to get your next marketing campaign off the ground, tell your team to hit pause on the Photoshop for a while. Then, start typing an outline and arm your deft designers with the direction they need to get the concept juices flowing.
What do you think?
Now you know our stance on the subject, and you should see what Hightail had to say in favor of a design-first framework, but what do you think? How do your copy team and design team work together? Let us know by commenting below or tweeting with #designorcopy.
Wireframe or Word doc? How do you start your web design projects?
Join the debate now
!