5 Tips for Content Marketing on a Budget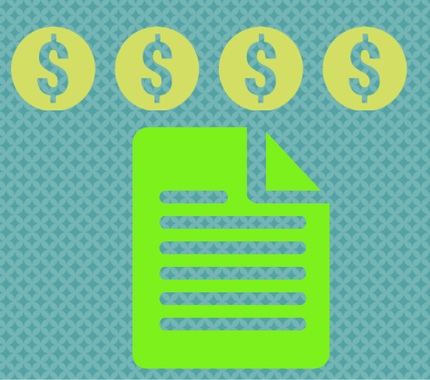 A successful content marketing strategy doesn't have to drain your company's bank account -- here's why.
As more and more commerce turns to web-based platforms, it's ever more important to prioritize
content marketing as a strategy
for gaining customers. But before you go off and spend half your budget on hiring writers, editors, and social media experts, take a moment to consider your costs.
It's important to invest money into
content marketing
, but there are ways to do it on a budget. Here are five ways you can save money while remaining effective:
1. Recognize That Time Is Money
If you're a small business owner who is accustomed to wearing multiple hats, you might be tempted to take on some of the content marketing yourself. There's nothing wrong with adding this to your to-do list, but understand that time is money. Every hour you spend
writing blog posts
, interacting on social media, or working on company video content is an hour you're not spending on other tasks.
See also: Spice Up Your Content Calendar with These Creative Solutions
Determine your hourly wage, then ask yourself whether the time you're spending on content marketing is worth the cost of not being able to work on other things.
2. Bundle Tasks
Just like you can save money when you bundle services, you can save money (and time) when you bundle tasks. Develop a very clear
content marketing calendar
, and plan content across your website, social media marketing channels, and newsletters that is different, but complementary. Then, work with content marketing specialists who can "kill two birds with one stone" while
developing your content.
For instance, if you're an electronics retailer and you want to focus your summer marketing strategy around camera sales, you might want to enlist a blogger with good photography skills to put together a tutorial on how to get started with a DSLR camera. He or she could also produce photo content to complement the article and to be used across social media.
3. Budget Carefully
Think very carefully about the
type of content
you want going out each month, and budget accordingly. For instance, if you know you want one new blog post each week, one new YouTube video each month, and a new infographic created every quarter, determine how much you can afford to spend on each piece of content, then work within your budget. If you start a content marketing strategy without setting a budget or defining your goals, you're likely to overspend - quite possibly on things you don't even need.
4. Seek Out Freelancers
Hiring freelancers can be scary - you don't know exactly who they are or what they're capable of, and you'd hate to hire someone who does a poor job. These are legitimate fears, but they're fears that are easy to address - especially considering freelancers often cost a fraction as much as the
cost of hiring a firm or a new employee.
After identifying a freelancer or two who you'd like to work with, simply ask for references and examples of past work. If you like what you see, go ahead and give him or her a shot. Many freelancers are great to work with because their livelihoods depend on meeting clients' needs.
That said, if it doesn't work out, it's easy to part ways. Much easier, in fact, than the risk of hiring an employee, then having to go through the time and hassle of firing him or her.
5. Start an Internship Program
If your business is in the vicinity of a college or university, seriously consider starting an internship program. Many college juniors and seniors are required to complete an internship as part of their school programs. If you're hiring interns to manage social media, videos, and blogging, many students are already well-versed on these online platforms, so they could actually breathe new life into your business.
Final Thoughts
The first thing to consider when developing a budget-friendly content marketing strategy is to first develop the strategy, and then develop the budget. The truth is, you can pay almost anything for anything, so without a clear idea of what you hope to gain from your efforts, you'll end up frazzled, disjointed, and over-budget. Take the time to set goals,
define your audience
, and find freelancers or interns who are able to work within your budget.
Editor's note: This is a guest post contributed by Money Crashers.
How have you stayed on-budget while marketing your content?
To Read More About Planning Content Click Below:
Personalizing your Marketing Content: The Why and How
How to Create a Content Strategy with Google Trends, Discussions, and Suggestions
What 'The New York Times' Can Teach You About Quality Content