How to Hire a Writer in the Construction Industry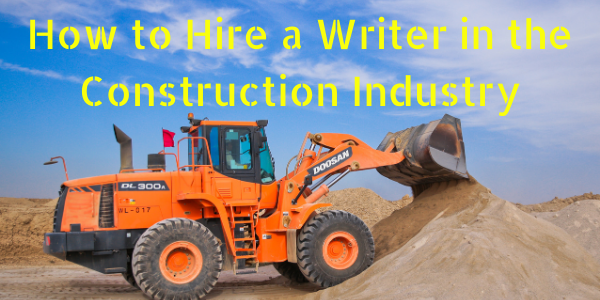 If you're in the construction industry, you know it's a dynamic, complex, sometimes complicated world. And if you're considering hiring a writer, it's essential to work with someone who understands the unique considerations of that world.
Besides the fact that construction content needs to be accurate and spot-on to avoid misinforming readers, there may be compliance or legal issues associated with certain types of construction writing (especially if it falls under what Google calls YMYL pages).
If you're considering hiring a writer for the construction industry, you need to find one who knows how to work with your business and industry. In this post, we'll break down the best process for finding a writer for the construction industry, which questions to ask, and where to look when it comes time to hire someone.
Let's dive in.
Why Hire a Writer for the Construction Industry?
You already have a lot on your hands running your company, so adding writing to the mix could be overwhelming. But hiring a construction writer might seem like a formidable task, too. Here are a few benefits you'll get from working with a professional writer:
Authoritative content.

Working as a builder is an important job, and it requires a writer who understands the industry and the considerations associated with it. When you find such a writer, the result is high-quality, authoritative content that helps increase organic traffic and build your brand. And this content isn't just nice to look at, it's

required by Google

if you want your business to rank well. While any writer could theoretically create decent construction content, construction-specific copywriters have professional experience in the field and are uniquely equipped to create the content you need.

Organic traffic.

Unless you're interested in pouring lots of money into advertising, you want a copywriter who can help you increase organic traffic rates. A skilled construction industry copywriter can do that. In fact, year-over-year traffic growth is currently

7.8x higher

for content marketing leaders than it is for followers. By creating things like blog posts, website content, and social media posts, a construction industry copywriter can help draw people to your brand and create material you're proud of both now and in the future.

Professional input.

Running a construction company means you probably don't have time to handle all your writing needs. When you work with a construction industry copywriter, you get access to a skilled industry professional who knows how to help you grow your brand and branch out into new platforms. This industry expertise, combined with the lived or professional construction experience, combines to form a powerful package that's excellent for anyone trying to build a brand.

A stronger brand voice.

A professional construction industry copywriter can work with you to create a strong brand voice that's uniquely yours. While many construction brands tend to blend together, hiring a professional construction industry copywriter is an excellent way to ensure yours stands out, and that you claim the spot you're targeting in the construction industry.

Third-party perspective.

When you hire a copywriter, you get a professional who can view your brand from the outside in. This helps you see things more clearly and may allow you to approach old issues from a new perspective. This is especially helpful if you're facing problems you're struggling to overcome.
5 Steps to Hire the Perfect Construction Industry Copywriter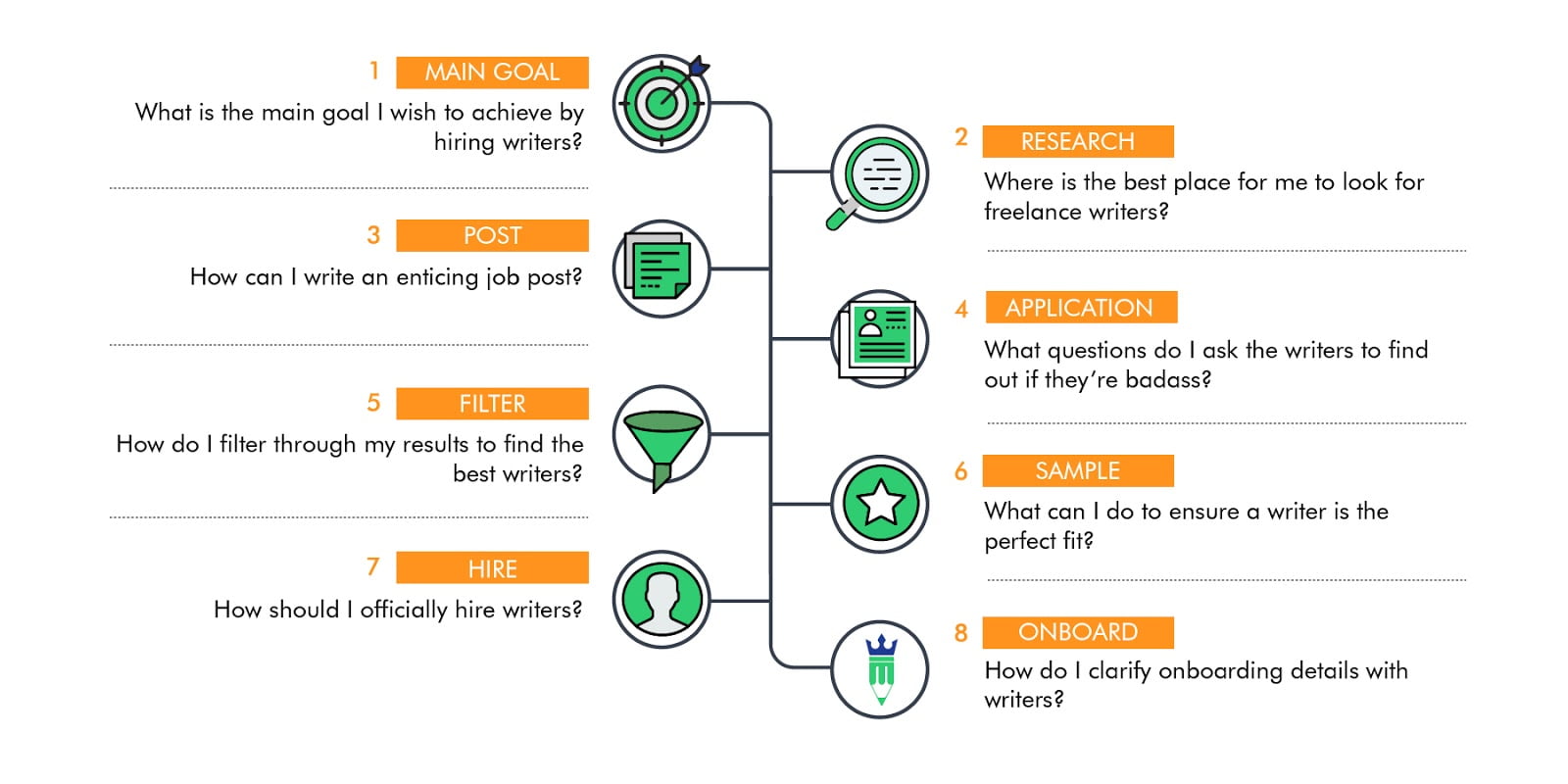 Now that you've decided to hire a copywriter for your construction company, here are five tips to do just that:
Step One: Know What You Need
Before you can hire a copywriter for your construction brand, you need to understand what your needs are.
Here are a few factors to think about before you hire someone:
The type of content you need

The timeline in which you need the content written

The budget you have for the content

Questions you might have about the content or the writing process

Whether the content writer you hire needs to work with other members of your team, like your website designer
While these things may seem simple, understanding these considerations ahead of time makes it easier to find the perfect copywriter without a lot of back and forth.
Step Two: Find Your Ideal Platform and Writer
Next, it's time to set out to find the writer you need. Scripted is the perfect place to do this. We pride ourselves on offering professional, high-quality copywriters with experience in the industries they write for. When you work with our writers, you can trust that you're getting a vetted, professional content creator that can do your brand proud.
Plus, Scripted puts safeguards in place for both writers and clients. Writers know they're going to get paid for quality work done on time, and clients know they're going to partner with skilled, vetted, peer-reviewed writers with a demonstrable history of serving other Scripted clients successfully. It's a win-win for everyone!
Step Three: Define the Project
Next, it's time to dive in and start the project. If you've already defined the parameters of the content, this should be an easy step, If you still have questions about the project, though, this is a great time to communicate directly with your copywriter and hammer out the details.  
Scripted makes it easy to communicate directly with your copywriter so you can cover everything from deadlines to budgets and specifications. Before you know it, you'll be on your way to unique, bespoke construction content created for your brand.
Step Four: Review the Work
When the writer finishes the work, they'll submit a draft for you to review. You'll get to make requests for edits or revisions at this point. The writer implements these changes so the copy is perfect for your needs.
Again, Scripted's easy communication platform makes it simple to touch base with the writer and get clear on exactly what's expected from the get-go. While you can't request edits indefinitely, they're to be expected as your new copywriter learns your unique brand voice. Just remember that the clearer you can be about your requirements at the outset, the fewer revisions you'll have in the long run.
Step Five: Build Your Brand
Now that your content is done, you can get to work building your brand with your bespoke material! Remember that copywriting is a marathon - not a sprint - and that any material you create is part of a larger strategy that ultimately works for your brand in the long-term. You'll have the most success if you focus on taking a strategic, long-view approach to your copywriting efforts. 
Finding an excellent copywriter is a great way to start that process and build your brand now and in the future. Quality content helps you increase organic traffic and boost your search engine rank, and original content helps you stay there for years to come. A skilled copywriter is a critical part of this process and will benefit your brand immensely.
How Scripted Can Help
If you're looking for an excellent place to find a skilled copywriter, Scripted is the obvious choice. We match clients with vetted, experienced copywriters with excellent track records. 
Whether you need a one-off project, a long-term engagement, or a comprehensive website rewrite, our skilled construction industry copywriters can help you create the material you need. 
Ready to find the perfect match for your website? Browse our selection of top-rated construction copywriters now to help you build (see what we did there?) your online legacy.