Blog Ideas For Walking
Content marketing blog ideas from freelance writers available for hire. Scripted vets bloggers for quality, creativity and expertise.
Short Blog Post $55.88
If you've seen someone walking while looking at their cell and narrowly miss a collision, they may have been playing Pokemon Go. This blog post will offer safety tips to help keep this newest craze more pleasant than perilous.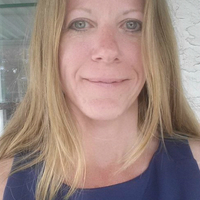 Vancouver, British Columbia, Canada •
---
Short Blog Post $49.50
This article outlines the top ways of having an environmentally friendly holiday in London. It includes using the city cycles, taking walking tours, eating locally sourced food, and more.
Dorchester, England, United Kingdom •
---
Short Blog Post $49.50
This post will look at small changes that can help people become more environmentally-friendly in their everyday life. This might include biking/walking/commuting to work, switching containers to glass/renewable plastics, or modifying water usage.
Burlington, Vermont, United States •
---
Short Blog Post $55.75
*the number may change based on research* A round-up article on steps people can take in their daily life to help the environment without resorting to living off the grid, walking everywhere or in general changing their whole life.
Los Angeles, California, United States •
---
Short Blog Post $51.25
Intro with the booming growth of our aging population and touch on their buying power, explaining why they an important demographic. Introduce these tech gadgets for Baby Boomers and seniors. Describe the gadgets and why they would be appealing. 1) Ambient Intelligence Devices/wearables/IoT ( (i.e. Neura and the Onyx Digital Pharmacy provide medication reminders/alerts; Lifepod, a voice-controlled virtual caregiver; and ElliQ - intelligent robot meant to act as a companion and ease loneliness) 2) The Bond Stick -- works as both an umbrella and walking stick and has built-in functions, like an MP3 player and alarm sensor. 3) Tablets for Seniors with magnifying glass and simplified apps 4) Key/Phone Finder (i.e. Tile Mate) 5) Gilette Treo designed to allow caregivers to shave seniors.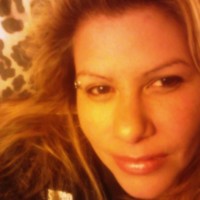 Colorado Springs, Colorado, United States •
---
Short Blog Post $49.50
This post is for the busy mom or the career person who wants to stay in shape but doesn't have time to do a 30 minute workout video on YouTube or go a to a gym. It features the three most effective overall exercises in three categories that can easily be interspersed into your day: Upper Body, Lower Body, and Cardio. The Upper Body will be focused on pushups. How to do them properly, how to set up your number of reps, and what muscles they strengthen and overall benefits. The Lower Body will be focused on squats, with details on good alignment, coming up with sets and numbers of reps, and what muscles they strengthen and other benefits. And the Cardio section will be focused on walking or running up and down stairs with information on how to squeeze that into your day, and the cardiovascular and muscular benefits.
---
Short Blog Post $49.50
We're not talking about Pac-Man. If you find one of these in your attic, you've hit the mother load.
---
Short Blog Post $49.50
In a new study from Conductor, the research company identifies the best U.S. cities and countries for SEO careers. I want to do a lighter article talking about the results and the biggest shifts that have taken place since 2015.
---
Short Blog Post $62.00
I have a variety of resources for this topic such as discovergreece.com and I know the Greek language and the country so I am sure this could be an attractive post, since everyone is talking about the beach.
---
Power your marketing with great writing.

– Start your 30-day free trial today!
Start Free Trial