Top 10 Ways To Budget As A Parent
Order this Short Blog Post for $49.50:
Introduction: As many people know, raising children is costly in both time and money. They are the job that never stops. Below are some ideas, from grocery lists to apps, that will help you save money for when you need it most. In the outline for this topic, I have written down some ideas such as: • Planning for new shoes: Parents always seem to be caught off guard when it comes to shoes, so this section will quickly cover how many times kids outgrow shoes by age group • Meal Prepping: Saves both time and money, and creating a weekly, biweekly, or monthly menu will help cut down on expenses • Using grocery lists: Cuts down on time spent at the store, especially helpful if you do an aisle by aisle list • Couponing: Saves money, the parent can have the child help •Thirft shops and garage sales • Apps: There are apps which have items for sale at a low cost. • Banking: Switching to a bank that has no fees • Budget overhaul: Assess needs vs wants • Find a way to reduce childcare expenses, such as finding a parent with an opposite schedule • Downgrade the car: This would help save on insurance costs. Or, depending on where they live, go car free
---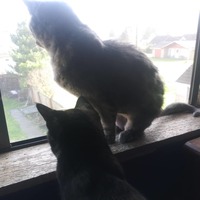 Hoquiam, Washington, United States •
Tonya enjoys writing about a wide variety of subjects and prefers not to limit herself to one area. She believes that limiting oneself a small number of subjects limits the potential and the capability of the writer. Tonya writes in her personal life as well, even participating in National Novel Writing Month, or NaNoWriMo, for eight years. NaNoWriMo is where participants challenge themselves to write a 50,000 word, or more, novel in the month of November.
Customer Ratings: