The Benefits (and the Pitfalls) of Remote Working
Order this Short Blog Post for $53.25:
Remote working is becoming increasingly popular both with workers and employees. This article will outline several of the benefits of remote working (EG: research has found that employees allowed to work remotely take fewer sick days), as well as several of the pitfalls (EG: remote employees are entirely dependent on technology). It will conclude that you should consider these points when deciding if remote working is right for you or your employees.
---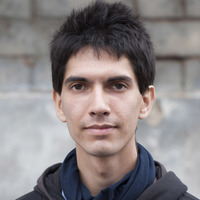 England, United Kingdom •
I am an award-winning writer, game designer and publisher. For the past six years I have worked as a freelance writer and editor, providing blog posts, web content, newsletters, eBooks and more for clients in a range of fields, from art and design to economics and marketing. I take a flexible approach, and always strive to find the right voice for any given job. If you have a project that you think I might be right for, don't hesitate to get in touch.
Customer Ratings: