Blog Ideas For Pressure
Content marketing blog ideas from freelance writers available for hire. Scripted vets bloggers for quality, creativity and expertise. See how blog ideas work...
Standard Blog Post $163.75
1. Poor liquidity 2. Incentive Misalignment & Capital Inefficiency 3. Timing & Pressure of Going Public 4. Quality Control / Scams 5. Interference from market makers/day traders 6. Inadequate regulation
---
Standard Blog Post $76.75
Wall Street is continuing yesterday's gains following a rally in overseas markets. Stocks are mostly higher, but weakness in certain tech names like Netflix are putting pressure on Nasdaq. This article will discuss Netflix, Goldman Sachs and more.
Orlando, Florida, United States
$8.4K Earned
96% Job Acceptance
79% Followed Guidelines
93% Customer Happiness
---
Short Blog Post $132.50
Natural selection is not a deliberate process. There's no consciousness behind it executing a grand plan for humanity. But if there were, that consciousness would not be your friend. We attribute our survival skills to natural selection, but it has not taught us how to survive. It has taught us how to reproduce. After that, it doesn't care what happens to us one way or the other. For that reason, we would do well to regard our "natural impulses" with suspicion. This will come as no surprise to anyone confronting the rate of unwanted teen pregnancy. Natural selection doesn't care if pregnancy ruins your life. But what about true love--the kind that makes you feel as though your destiny, your truth, and your ultimate happiness have been revealed to you? Human beings have learned to reign in (to some extent) their raw sexual hunger through morality, cultural pressure, and the law. But what if true love is natural selection's version of The Empire Strikes Back? Consider how many marriages end in divorce or acrimony. Consider how indifferent true love is to things that really support lasting relationships such as shared values, mutual respect, and the ability to negotiate successfully. Consider how true love strangely transcends sexual intercourse while leading always inevitably to precisely that. Consider that true love is great at making babies but not so good at making marriages. Once you reproduce, natural selection is interested neither in your quest for fulfillment nor your need to put the kids through college. The next time you get that loving feeling, ask yourself whether your heart is really leading you to the ultimate union of truth and beauty or natural selection is just luring you into the woods to have its way with you. The thought that our highest aspirations, like our basest urges, might be not our truest selves but something more akin to demonic possession is unnerving. But if you really want to find fulfillment, especially with another person, you might be better off trusting your head than your heart.
---
Standard Blog Post $76.75
Programs such as UltraKey rank at the top for typing software programs. UltraKey's features include assessments of your error types such as the wrong keys pressed. You can also tailor the program to fit your specific learning objectives and styles.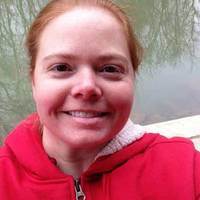 Ellensburg, Washington, United States
$24.9K Earned
98% Job Acceptance
87% Followed Guidelines
72% Customer Happiness
---
Short Blog Post $57.50
I'd like to write an informative, accessible 'listicle' which teaches people simple ways to reduce plastic from their lives. I will include some punchy statistics (with sources) for many of the items, to maintain interest and make the article more visual. Some list headings of the article will be: - Replace disposable coffee cups with glass/cork reusable cups - Buy a refillable metal lighter instead of using disposable lighters - Stop chewing gum! - Buy a razor with replaceable blades instead of plastic disposable razors - Buy some reusable cloth shopping bags (and leave some in the back of the car at all times!) - Switch from plastic diapers/nappies to cloth alternative It would be a pleasure to write this article for you! Thanks very much.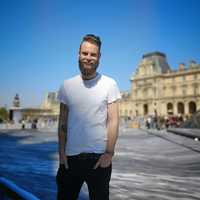 $1.87K Earned
100% Job Acceptance
100% Followed Guidelines
86% Customer Happiness
---
Short Blog Post $63.75
With the new year starting I'd like to write an accessible, informative article detailing 5 ways to keep New Year's resolutions - using proven psychological principals. Some of the main points will include: 1) Creating public accountability by telling family, friends & social media about your goals 2) Using incremental goals to achieve a larger goal - for example setting a timeline to stop smoking, by reducing the number of cigarettes per day with defined targets (rather than just trying to go 'cold turkey') 3) Partner with someone who has the same goal - create extra accountability and draw extra strength by creating a goal with another person - and working to achieve it over the same timeline. This will be a very accessible article that will appeal to almost everyone, and will be the perfect format for social media, blogs etc. It would be a pleasure to write this article for you - Matthew Devitt.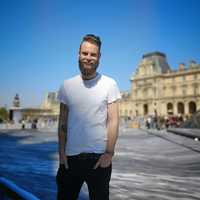 $1.87K Earned
100% Job Acceptance
100% Followed Guidelines
86% Customer Happiness
---
Standard Blog Post $107.50
**Proposed article length: 750 words. This is a very interesting and emerging topic, and I already have ample experience writing about autonomous vehicles and AI.*** I'd like to write an informative and conversational article about how self-driving cars work, how AI is being improved, and how self-driving cars will soon be safer and more reliable than even the most skilled human driver. Topics I'll cover are: 1) How data is being captured from both the real world and the virtual world, 2) How AI software 'thinks' during driving, how the vehicle processes information (GPS, internal & external sensors etc) and how your car creates an image of the world around it 3) How self-driving cars will change the driving and transport industry (for example, approximately 4 million existing US jobs will become obsolete in the next 5-15 years) 4) What the roadmap is for the next 5-10 years, during which we will see the emergence of "SAE Levels 4 & 5" - which are complete driving autonomy. It would be a pleasure to write this article for you, thank you - Matthew Devitt.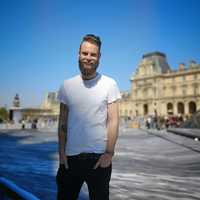 $1.87K Earned
100% Job Acceptance
100% Followed Guidelines
86% Customer Happiness
---
Short Blog Post $49.50
Have you ever had an old piece of jewelry that just isn't what it used to be? Hold the trash can. From bangles turned napkin rings to old broach becoming an amazing work of art, these projects are a great way to make those old pieces new again.
$1.15K Earned
100% Job Acceptance
100% Followed Guidelines
100% Customer Happiness
---
Power your marketing with great writing.

– Start your 30-day free trial today!
Start Free Trial