Blog Ideas For Motivation
Content marketing blog ideas from freelance writers available for hire. Scripted vets bloggers for quality, creativity and expertise.
Short Blog Post $49.50
One disadvantage that seems to go hand in hand when working from home is staying motivated. Find out how to keep working amidst the temptation of distraction of lack of motivation with these 5 tips.
---
Standard Blog Post $81.25
Want to shed a few pounds without the expense of joining a gym? These weight loss apps can help you to keep track of what you're eating and structure an exercise regime. 1) MyNetDiary is a great motivational tool...
---
Short Blog Post $63.75
Taking time off from the 9-5 to freelance can have a hugely positive effect on your work habits when you go back to a regular office job. Freelance work can improve things like negotiation skills, time management, and self-motivation.
---
Short Blog Post $49.50
Hello, I am thinking of a blog post touching on the key benefits of recruiting from within a company. This post will likely be comprised of 3 short paragraphs elaborating on the following points: 1. Both costs and training periods are reduced. 2. Employee morale and motivation are positively affected. 3. Key talent is retained. I will also include links to referenced articles. Thank you, Kelvin
---
Short Blog Post $51.25
Intro with the importance of setting and meeting goals to boost business success. Explain why goal-setting is important (i.e. focus, measures progress, minimizes distractions, motivates and provides accountability to overcome procrastination). Segue into failure in meeting these important goals and why with sub headings that identify best practices and discuss how failing to apply these measures leads to failure. SUBHEADINGS: Setting Precise and Measurable Goals; Visibility and Transparency; Real-time Progress; Built-in Adaptability (to adjust goals when metrics indicate a need); Using Time-Based Milestones; Motivation & Recognition (for employee success and engagement)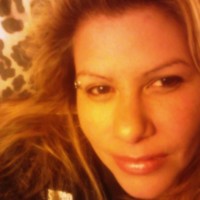 Colorado Springs, Colorado, United States •
---
Short Blog Post $49.50
This piece will present statistics on workplace smoking and smoking policies that companies have in place. Results from a Society for Human Resource Management study will be discussed, and whether positive or negative quitting incentives (e.g., wellness literature vs increased health care premiums) have had a greater effect on smoking habits.
---
Short Blog Post $49.50
This is about the difference in just being a boss or being a real leader. It includes motivating employees, compassionate dialogue and communication, and everything that makes a difference in a loyal employee and one just collecting a paycheck.
---
Power your marketing with great writing.

– Start your 30-day free trial today!
Start Free Trial