Blog Ideas For Finance
Content marketing blog ideas from freelance writers available for hire. Scripted vets bloggers for quality, creativity and expertise..
Get Started
Standard Blog Post $76.75
Retirement, Planning for Retirement should be done while the person is still young. Help those who find themselves struggling when they are into their 50's. Taxation, Remember when you cash in those IRA's early you owe a penalty to the IRS. Educate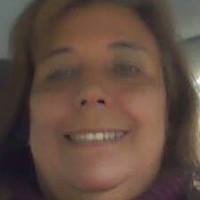 ---
Standard Blog Post $76.75
Contrary to popular belief, most Americans are not drowning in credit card debt (statistics say it's closer to 38%). As unthinkable as living - and thriving - without plastic might be, it is possible. Here are a few tips to get started.
---
Short Blog Post $57.50
CD ladders provide a better yield than savings accounts while still keeping money available for emergencies and large purchase. They also provide interest rate and inflation protection.
---
Short Blog Post $57.50
Many people want to start investing, but don't know where to start. This post will cover target date funds, traditional mutual funds, and robo advisors.
---
Standard Blog Post $76.75
With tax filing season upon us and the majority of taxes being filed last minute it's a hot topic around this time of year. This introductory post about taxes will explain the basics and history of taxes. It will be casual and informative.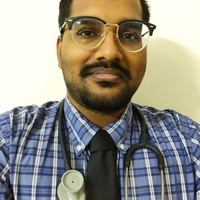 ---
Short Blog Post $87.50
If your income was higher or lower than you expected when you signed up for Obamacare, you may be receiving too much or not enough in subsidies. This will be sorted out when you file your return either by paying back some of the subsidy with your taxes or as an additional tax credit if your subsidy was too low.
---
Short Blog Post $87.50
After the Tax Cuts and Jobs Act limited deductions for state and local taxes, some states tried to recreate the deductions by allowing their residents to donate to designated state charities instead of paying state taxes. The IRS has proposed new rules to close this loophole. https://www.journalofaccountancy.com/news/2018/aug/state-local-tax-credits-charitable-contributions-201819604.html
---
Short Blog Post $87.50
With new tax brackets after tax reform, Roth IRAs are now more favorable, and it's time to revisit conversion strategies. Here's when converting makes sense, how to time it, why new tax brackets make it better, and why to get it done by 2025.
---
Short Blog Post $82.50
Even if you've worked to get your taxes just right in previous years, changes in the tax law could mean big changes in what you owe even if your job and personal situation hasn't changed. Here's what to look out for.
---
Short Blog Post $82.50
If you have a choice, which isn't always the case, is it better to take a job as an employee or independent contractor? Here are the factors you should consider.
---
Short Blog Post $82.50
Overview of the relevant tax law changes, standard changes such as the mileage rate, plus a caution for drivers classified as employees who lost deductions.
---
Short Blog Post $82.50
Want to pay no income taxes in retirement? It's possible to do so legally. Here's how to structure your retirement accounts and planning to avoid taxes.
---
Short Blog Post $82.50
401(k)s aren't just for big corporations. Small business owners can also easily set up a retirement plan and get both personal and business tax benefits.
---