Blog Ideas For Business
Content marketing blog ideas from freelance writers available for hire. Scripted vets bloggers for quality, creativity and expertise..
Get Started
Short Blog Post $92.50
As more corporations move to utilizing the freelance market, how can you also benefit from the best talent and recruit the right workers remotely? Here are a few top tips to know.
---
Short Blog Post $88.75
Today, a resume is only the tip of the iceberg when making hiring decisions. Taking culture, history, and even social media into consideration may be what makes all the difference.
---
Standard Blog Post $76.75
Article will cover factors that have weakened OPEC's control over energy markets. Topics will include: shale production in the US, instability in the Middle East (particularly in Iraq), and mechanisms to enforce production cuts.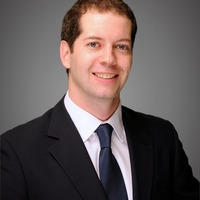 ---
Standard Blog Post $107.50
Financial services packaged for minority and economically depressed communities has gotten a bad rep in the past. What's changing and how fin tech can have a transformative impact on communities, as well as the best practices for responsible lending.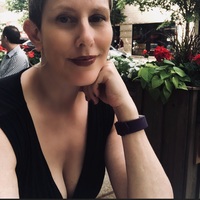 ---
Short Blog Post $49.50
Article will argue that ano underutilized resource is retired seniors. Many are looking for part time or telecommute type jobs. The experience pool that seniors bring to the table is amazing and should be actively recruited.
---
Short Blog Post $49.50
I would discuss the following benefits. 1. Increased Job Security for Full Time Workers 2. Increased Efficiency 3. Cost Effective The drawbacks include the following. 1. Increased Training Costs 2. Decreased Loyalty 3. Confidentiality Issues
---
Standard Blog Post $76.75
Article will discuss pros and cons of having a financial advisor to assist with your investments. It will include links to outside authorities sources.
---
Short Blog Post $88.75
For most hiring managers, finding the right candidate for the job is still a guessing game. These 4 recruitment methods will show how to hone in on essential attributes you seek in a prospective employee.
---
Short Blog Post $49.50
Employing workers with autism can be mutually beneficial for the company and employee. Discover three reasons why you should focus on hiring workers with autism including bolstering your workforce with creative, disciplined and focused workers.
---
Short Blog Post $49.50
There are advantages to hiring a contractor, but they usually come at a price. Contractors often charge more to make up for the fact that they have to pay their own self employment taxes. Their income is also unpredictable.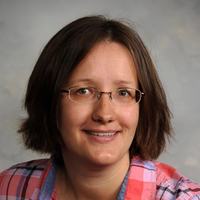 ---
Standard Blog Post $76.75
Wall Street is continuing yesterday's gains following a rally in overseas markets. Stocks are mostly higher, but weakness in certain tech names like Netflix are putting pressure on Nasdaq. This article will discuss Netflix, Goldman Sachs and more.
---
Standard Blog Post $76.75
U.S. stocks have risen by 14.5% from their low on Feb 11, and the S&P 500 coming close to hitting its all-time high of about a year ago, and it's all because investors are jumping on the "buy bandwagon" because they're afraid of missing the boat.
---
Standard Blog Post $76.75
There's a lot of things to consider when developing your mobility policies. Which apps to allow and what devices to approve are just a few decisions you have to make. Make mobility easier by weighing the pros and cons of BYOD & CORE for your company.
---
Short Blog Post $51.38
Medium is phenomenal, well, medium where users have been generating high-caliber content with topics ranging from politics, sports, social issues and self development. Medium is changing the way content is curated and distributed. This post will explore how the company has done so up to this point.
---