Creating Your Content Strategy 2022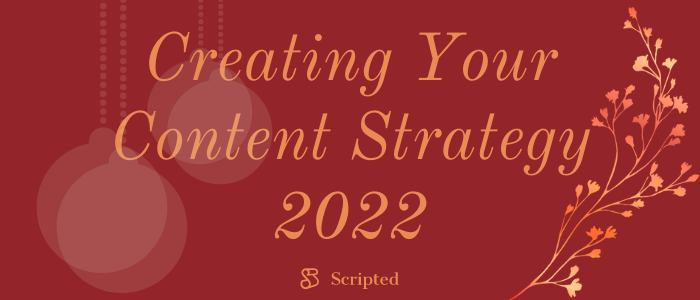 Content strategy will be more important than ever in 2022. That's why the top marketing firms have prioritized hiring content strategy. Companies are more aware and ready to welcome the benefits they now know they will see with content strategy—so much so that 84 percent of companies now claim to have a content marketing strategy. 
What Is Content Strategy?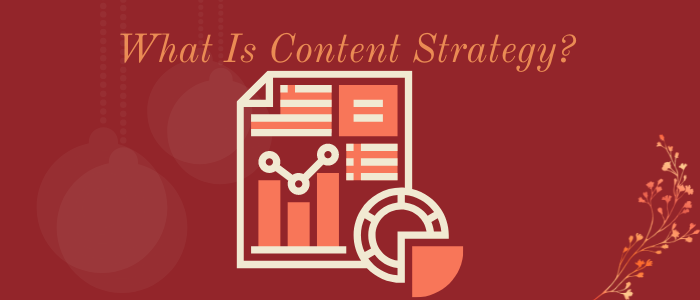 Content strategy refers to how you create your content and digital media, with targeted expectations for how you will achieve specific goals with effective deployment.  It's integrated into every part of your content marketing plan. Beyond simply planning and creating your content, you're also able to manage the ebb and flow of assets and data to ensure you see the maximum return on your investment.  
While it is about content and deployment, content strategy is also focused on your target audience. Your effective content strategy should be user-centered and goal-driven to create content that is meaningful and engaging. It should fill the gaps and help your target better understand your products and services, but it should also lead them toward the buying decision without overwhelming them. 
Why Is Content Strategy Important? 
 
Your content strategy is the brains of the operation. It's the best way to make sure that you're on the same page with your team, so you're all working toward a common goal. The most successful strategies involve consistent and integrated content strategies. Here are a few reasons content strategy is so important. 
A content strategy allows you to more easily create compelling content.

A Content strategy supports greater consistency and cohesion both for your team and for your target audience.

A Content strategy allows you better target your audience. You'll know who they are and what they want. 

A Content strategy is a great part of your brand building. It's a great way to flesh out who you are, what you need to accomplish, and what the milestones will be to accomplish your goals. 
Content strategy saves you time and money while improving company performance. You're not reinventing the wheel because you're discussing your strategy with your team and determining the best way to accomplish the important tasks, which will lead to your growth and success. It's so much more important than most companies even realize. 
What Makes a Content Strategy Effective? 
How do you know if your content strategy is effective, particularly given the challenges you face in the world of marketing? Regardless of the challenges, you must find ways to generate more traffic and leads, analyze your results and continually create quality and engaging content. How do you accomplish these goals?  
Understand Your Audience:

You must know what they need, how to engage with you, what their habits involve, how they spend their time, and their demographics.  

Know Why You're Here:

What's your purpose? What are you trying to accomplish with your engaging marketing strategy? Are you just conducting outreach, converting, retaining your client or closing a sale?  

Develop Your Plan:

Now that you know why you're here and who you're looking to engage with, how do you plan to achieve your goals? You need a marketing plan. 

Determine Metrics:

How will you know when you've succeeded? You need to know how you will track your results and measure your success.  
It sounds easy to tap into that effective content strategy, but it can be so much more complicated than it looks. Remember that you're not alone in your content marketing and strategy efforts. Let's look at some examples of the inspired content strategies that have already been effective this year.  
Examples of Good 2021 Content Strategies in Action
 
As companies redouble their efforts to focus on content strategy, they are offering great examples of how it has been most effective when put to the test. Here are a few examples of content strategies that companies have effectively implemented in 2021. These are still great ideas for what you can do in 2022.  
Canva 
Canva's Design School is a great way for students to learn important graphic design skills. They've tapped into the power of their graphic design platform, combined with their interactive, education-based content marketing. They're offering a solution that consumers need while making it free and easily accessible.  
L'Oréal Paris 
L'Oréal Paris launched the Signature Faces Virtual Makeup, which is a genius content marketing approach. Consumers can try on makeup with the app from the comfort of their homes. It's not only a unique solution for reaching customers during a difficult time, but it also encourages them to love and buy the product.  
Publicis Sapient 
Publicis Sapient launched the HOW Channel, which offers engaging and informative video content marketing. Their efforts have been so effective that they regularly get more than 160,000 views to their content every month. The video content perfectly aligns with their strategic approach, but they've made sure their efforts produce high-quality video content with great topics.  
Seed Probiotics 
Seed launched an epic Instagram campaign as part of its content marketing strategy. They've proven their success with the more than 130,000 followers on Instagram, as well as the levels of engagement they're able to inspire with their "university for influencers" 
List of 2021 Tools To Help Your Content Strategy Get Off the Ground in 2022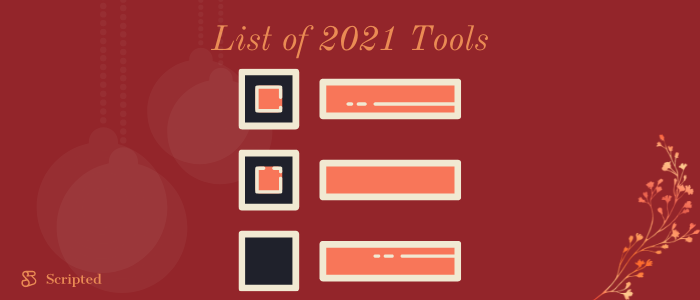 These are the perfect candidates for case studies. Here's a quick list of tools that have become even more popular in 2021.  
Ahrefs:

SEO tool, used to grow your traffic and increase conversions. 

AlsoAsked:

A keyword research tool to explore the types of content for your target audience. 

Clearscope: 

A best-in-class SEO content optimization platform. 

CoSchedule:

A family of agile marketing products. 

Creatopy.com: 

An intuitive tool with template options, as well as functionality to create ad display banners, video ads, and more.  

Envato Elements:

A repository where you can find the template or asset you need, including unlimited downloads for stock videos, music, photos, and graphics (subscription).

Exploding Topics:

A tool that analyzes millions of searches, conversations, and mentions via social media and beyond. 

Flipsnack: 

A communication tool for publishing newsletters, reports, onboarding materials, handbooks, and other private documents. 

Google Workspace:

A tool to seamlessly integrate collaboration tools like Gmail, Calendar, Meet, Chat, Drive, Docs, Sheets, Slides, Forms, and more. 

Grammarly:

  A writing tool with paid and free options that allows you to perform more than 400 checks to find and fix grammatical mistakes. 

Respona:

An all-in-one digital PR, influencer marketing, and link-building software solution for personalization with productivity. 

Lucidspark: 

A virtual whiteboard to support collaboration and idea generation, as well as content creation. 

Renderforest:

An all-in-one branding platform, which allows you to create high-quality videos, graphics, logos, mockups, and websites. 

SocialBlade:

A tool with global analytics for any content creator, live streamer, or brand. 

TinyPNG:

A tool with smart lossy compression techniques to quickly and intelligently compress WEBP, JPEG, and PNG files for seamless integration and fast optimization. 

Unsplash:

A legit and powerful repository of the best 4k+ free high-resolution photos of Business and Work.

Visme:

A presentation software solution.  
Each of these tools offers a strategic advantage in marketing. In many cases, they're designed to support optimization and better communication, but each of these tools offers something that will positively affect your metrics and leave your target audience wanting more. 
Content Strategy Templates for Your 2022 Content Strategy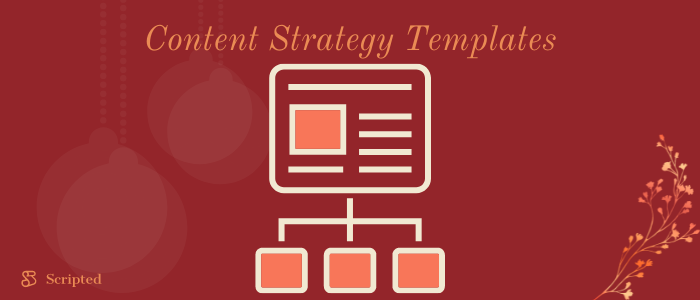 The right content strategy templates may be different for you compared with anyone else, whether they are in the same industry, a competitor or someone down the street who sells a completely different product. Your focus is usually on finding the right tools for your needs and then finding the templates that will make it faster and easier for you to implement and deploy your strategic approaches.  
Still, there could be instances when you're using a tool that you think works well for you, but you just don't have reliable and effective templates that can help you get the job done. So, there may be times when you can and should search for a better template to meet your needs and then determine whether you already have the tool that supports it or you use a different tool altogether.  
Here are a few quick-and-easy sources for templates. 
If you're looking for a template for the application that you use but you can't easily find it, you might consider hiring a writer or designer to create it for you. Not only can you more easily get what you want and need while using your preferred application, but you also get the custom solution that best meets your needs and the needs of your clients both now and in the future.  
What Are the Best Resources in 2022, and How Can you Find Them? 
How do you find new and helpful resources as you go into 2022? It's not always easy to find what you need and want, particularly since you don't always even know what you're looking for.  
Scripted

: We offer a wealth of resources as well as consulting services to meet your needs both now and in the year to come. 

Marketing Resources

: You can find ebooks, guides, templates, and more to help you grow.

LinkedIn Learning

: Learn anything and everything about Content Strategy and beyond. 
These resources offer a quick starting point for your learning journey this coming year. Click on the links, start exploring the sites and write down or keep a digital list of the topics or even courses that spark your interest. Use your growing Hot Button Interest List and Your List of Resources close at hand. Then, pull up a calendar. To get the most out of the wealth of knowledge in these resources, schedule a time for yourself at least once a week. 
This Discovery process is quick and easy, but it should become part of your regular learning process. As you work your way through the topics and courses that spark your interest, you'll gain insights into other resources that will teach you what you want to know. Be sure to write them down and schedule a time to review them if you can't go check them out immediately. 
How Can Scripted Help With My Content Strategy?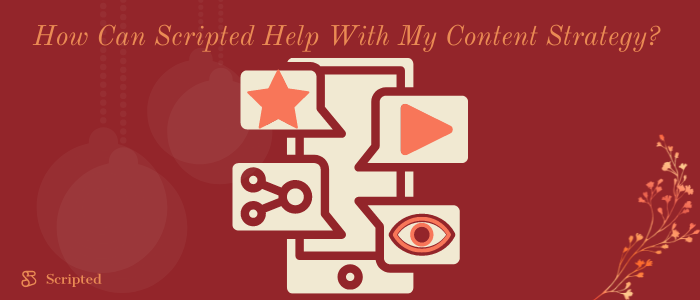 Content strategy is valuable to your organization, and not only because it can save you time, money, and resources. When you dig into those strategic approaches, you'll continue to deepen your relationship with your clients while building your reputation and establishing you and your company as industry experts.   
That's why our team at Scripted has delivered excellent strategic content to so many of our clients in the past. It's also why we recommend it as one of the key pieces of content you should rely on as you focus on your marketing plan for the new year. At Scripted, we can help you develop a content strategy that will ensure your growth and success in the future.